Kent and Pureit are two of the leading water purifier brands in India. Hence, I get too many requests to do a detailed comparison of the two brands and suggest which on to buy. If you too have the same question, do read my detailed post on Kent vs PureIt Water Purifiers in India, below.
Summary: Kent vs Pureit
My vote among the two leading water purifier brands goes to Kent. I highly recommend this Water Purifier by Kent which is one of the bestselling water purifiers pan-India. The link points you to Amazon India. The same is also available on Flipkart. Do compare prices on both portals before you buy.
It is a complete water purification solution because it uses RO+UV+UF technology. It also uses TDS technology that restores the essential minerals to the water that may have depleted during the reverse osmosis process.

With Kent, you can be 100% sure of safe, clean and tasty drinking water. This model is perfectly suitable for a medium to large-sized family. The only thing that it lags in is good looks.
So, If you are looking for a water purifier that is a perfect match with your modern modular kitchen, this model by Pureit water purifier can be considered. Again, do not forget to cross-check price and availability on Amazon as well. This will ensure you get the best deal. You can check the price on Amazon India by clicking here.
It uses a six-step purification process to ensure that you get water that is totally safe for consumption. This water purifier from the house of PureIt also has a purity indicator that constantly shows the quality of water input and output. This sleek and elegant water purifier is ideal for a to medium to a large family and is a perfect fit in any modern kitchen with the latest appliances.
Intro:
Water is life. We cannot survive without water under any circumstances. Thus, the safety of drinking water is a primary concern for us all. With pollution on the rise, it is of utmost importance to ensure that the water we are drinking or using for cooking, is safe for consumption. But in the situation that we live in today, we cannot rely on the safety municipality water for consumption.
Municipal bodies are known to use chloramine for first level purification of this water. Despite this that water that comes into our home contains biological contaminants. Besides, one can never be too sure of the infrastructure of the pipes. In case the water passes through corroded pipes even at certain places, there are high chances of lead contamination that can have a severe impact on our health.
The only solution to this is an efficient water purifier at home, that will render the water safe for consumption. But with so many brands available in the market, it is difficult to make the right choice among purifiers. To make your job easier, I will review two popular brands, PureIt and Kent, so that you can make an informed choice if you are considering a water purifier for home use.
History of the brands
Before we go into the comparison of these two water purifiers, let us take a closer look at the background and history of these two manufacturers.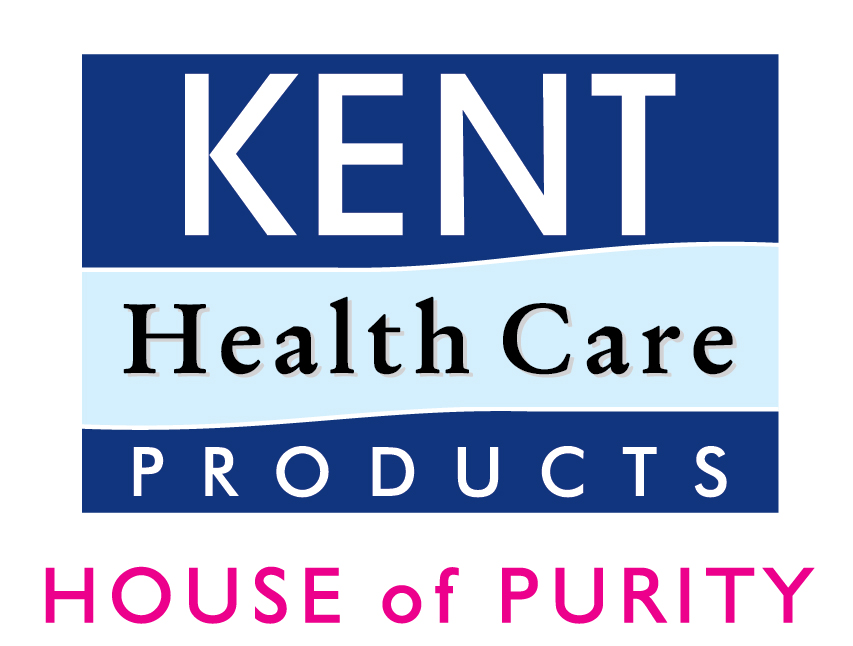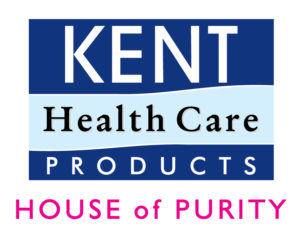 Kent in India is one of the most popular healthcare brands that believe that purity is synonymous to safety. Kent revolutionised the water purification process in India by patenting the RO+UV+UF+TDS a multiple-step purification process. This purification process is enabled to remove dissolved impurities completely.
As a result, Kent confidently makes the claim that the water that passes through a Kent water purifier is 100% pure and safe and is indeed "Sabse suddh paani" (The purest of water)
You May Like to Read – Kent vs AquaGuard – A Detailed Comparison.
PureIt, on the other hand, comes from the house of Hindustan Unilever Limited (HUL). HUL is an FMCG bellwether in India. HUL, therefore, has the unique advantage of understanding the psyche of the Indian customer to the last mile.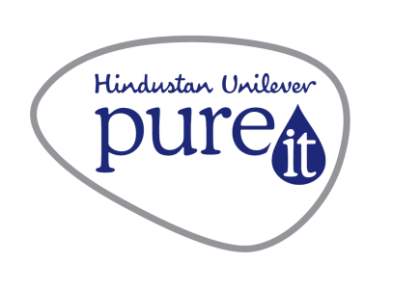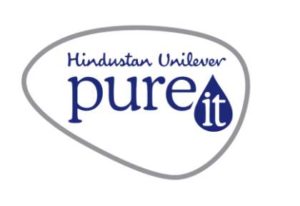 PureIt is a culmination of innovation and affordability. The idea behind PureIt was to render drinking water safe, affordable and accessible to every Indian household. PureIt provides 4 litres of safe water at Rs 1.
PureIt is an affordable water purifier designed to serve the masses. However, it has not compromised on the purification process. The output water from PureIt meets the stringent criteria for microbiologically safe drinking water from the USA based Environmental Protection Agency (EPA).
Comparison of Kent vs PureIt
Now that you know about the background of the illustrious manufacturers it is time to launch into a detailed comparison of the Kent Pearl Water Purifier with PureIt Ultima Ex RO.
Built quality:
Both Kent and PureIt use high grade, food-safe and non-toxic material for the built of the water purification unit. Both can be mounted as a wall unit or kept on a countertop. One advantage of Kent Pearl over the PureIt Ultima is that the water tank of the former can be easily removed and cleaned at home.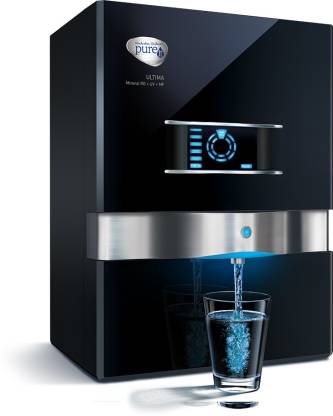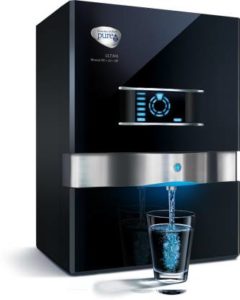 Check the Latest Price – Amazon | Flipkart
You can do it yourself without the need of a technician. This is a big advantage compared to other RO purifiers. However, if it's the capacity of purifier you are looking for, the PureIt Ultima RO has a higher capacity at 10 litres as compared to 8 litres of Kent Pearl.
Price
Both the PureIt Ultima and Kent Pearl are priced around the same. However, you do get good deals online regularly due to sale and bank offers.
Do remember to compare prices on both portals before you hit the buy now button.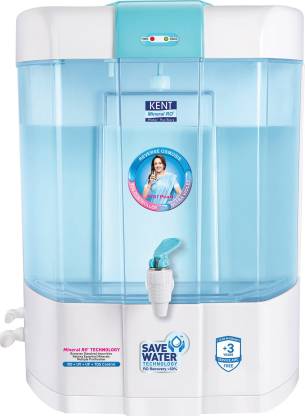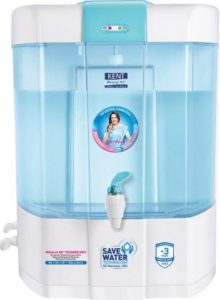 Check the Latest Price – Amazon | Flipkart
Features:
Apart from the water storage tank as mentioned earlier Kent Pearl Water Purifier uses the following:
Double purification process that eliminates all chemical and organic contaminants from water.
The special feature of this product is that it removes all dissolved impurities while retaining essential minerals of water
It has two other computer controlled features such as the Filter Change Alarm and UV Fail Alarm. In case either or both these alarms go off, control supply to the purifier is cut immediately to ensure that contaminated water is not delivered.
The PureIt Ultima, on the other hand, boasts of the following features:
Auto start and auto shut off feature that ensures you always have pure drinking water available.
It has an overflow protection feature to ensure that water does not flow out of the non- detachable storage.
Water up to TDS of 2000 PPM can be filtered at the flow rate of 1 litre a minute
Like the Kent purifier, this PureIt model also has sported a filter change alarm that intimates you when the filter is no longer effective.
Customer Support
Though Kent is presently the leading water purifier manufacturer in India. There are some complaints of after-sales service of Kent especially in Tier II and III cities. On the other hand, PureIt thrives on the extensive reach of its parent company and is leveraging this advantage to strengthen after-sales service pan India.
Technology Used
KENT
Kent Pearl 8 Litre Mineral RO+UV+UF Water Purifier uses the very latest technology in the water purification process using RO+UV+UF technology.
Water goes through the dregs filter and initiated a carbon filter where dust and silt is removed
Next, the water passes through the RO process where all the contamination is expelled
In the next stages, water is passed through a UV filter where any remaining cysts or microbes are expelled.
The water then passes through the TDS filter that restores and replenishes the minerals that may have been lost in the RO stage.
The last stage is purification through UF that finally takes out any microorganisms and infections and renders the water a 100% safe.
PUREIT
PureIt Ultima Ex RO uses a six-step purification process to deliver safe and tasty drinking water.
First, the water is passed through a pre-sediment filter
Following this, it goes through the pre-RO carbon filter
Next, it passes through another mini-filter that removes large impurities
Next begins the RO process by passing the water through the RO membrane
The next step is passing the water through a microfiltration membrane for sieving through remaining contaminants.
In the last stage, the water passes through a post RO carbon filter to render this water 100% safe and drinkable.
Do Read – Aquaguard vs Aquasure – What is the difference?
The last word in water purification
As is evident from the comparison you have read above, Kent is the better of the two models. Kent that has a patent on the RO process in India conducts the purification process through an RO membrane. This membrane has a porosity of 0.0001 microns. This membrane is therefore very effective in reducing dissolved impurities.
Further, there is an inbuilt auto-flush system that washes out to RO membrane periodically. This ensures that there is no salt deposit on the RO membrane. This improves the efficiency of the water purification process. This auto flush system is also not present in the Pureit model.
That is not all. An additional level of purification is carried out through the UV filter in Kent Pearl Water Purifier. Thus after removal of hard salts and heavy metals contamination, last traces of bacteria and viruses are eliminated from the water.
Further, unlike the PureIt model, Kent has a TDS controller. The function of this TDS controller is to restore and replenish the water with essential minerals that may have been lost during the RO process. This feature too is missing in Pureit.
This brings me to the end of my article comparing Kent vs Pureit water purifiers in India. I hope it helped you select the right model for your home. So, which one did you opt for? Do you have any further questions about these brands? Do feel free to use the comments section below to reach out to me.
Links to Official Websites: