Kent vs Aquaguard, Which water purifier is a better buy in India? This is a question that I get asked a lot through emails. I have hence decided to address this topic through an article on my blog.
Water, they say is life, thus the need for clean drinking water cannot be underlined enough. Whether you live in a big metropolitan city or tier I or II cities in India, you depend upon the municipality to supply clean water. Most authorities will claim that this water is "drinkable".
But did you know that chemicals such as chloramines (ammonia is added to chlorine) are used to kill the bacteria in the water to clean it?
However, before I start comparing the two brands, below is the summary of my blog post. This will be helpful for people who directly are looking for a recommendation and don't wish to read through the entire article.

Summary – Kent vs Aquaguard Water Purifiers
Rather than looking at particular brands, I would urge you to look at specific models for your needs.
Going by the same logic, if you are a have a medium to a large sized family, this model by Kent on Amazon is water purifier you can trust blindly. The same model is also available on Flipkart, so click here to compare prices, before you place your order.
With the technology comprising of RO and UV/UF that enables double purification, this is a water purifier that eliminates all impurities of water effectively.
Other notable features of this Kent purifier are its construction with ABS Food Grade plastic, computer-controlled operations. Apart from this, its high storage capacity of 8 litres will suffice if you have a big family.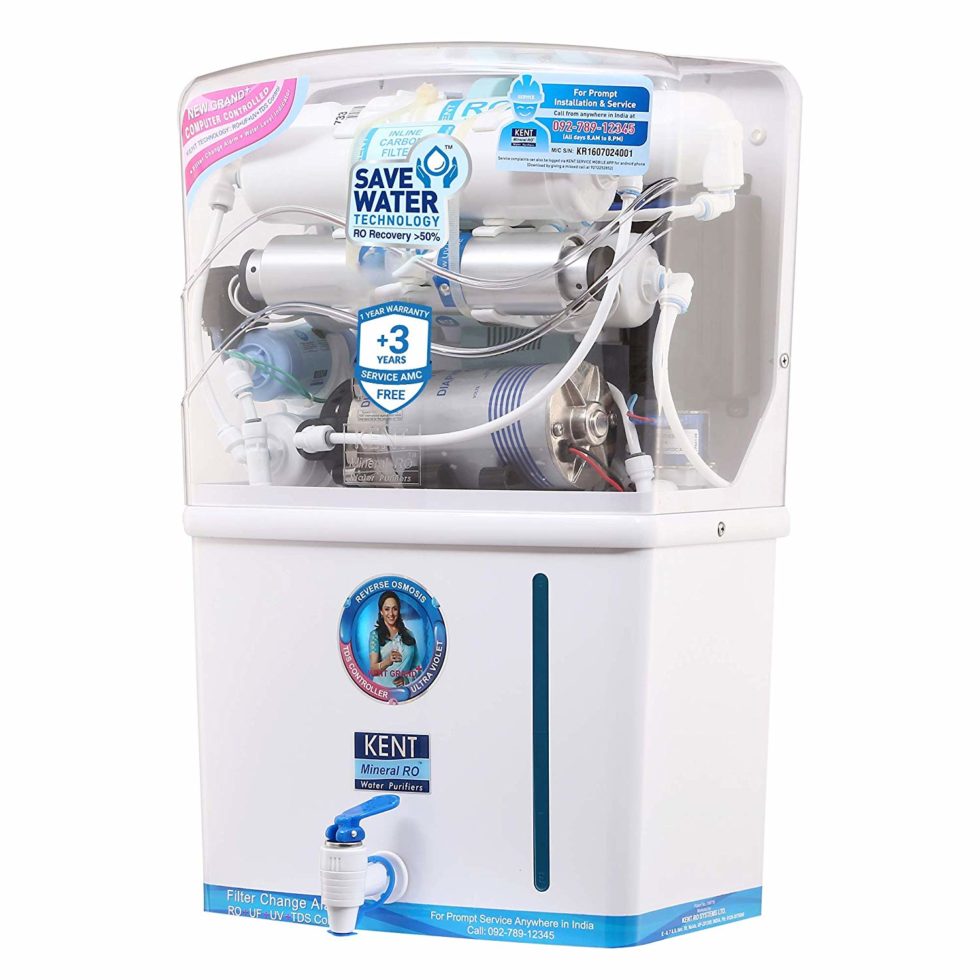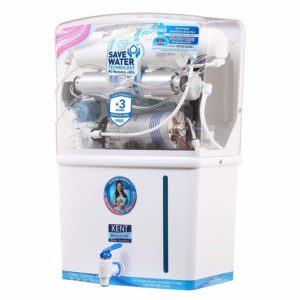 Use the Links above to check the Latest Price
If budget is not a constraint this is indeed the water purifier you can go for. I can vouch for this purifier personally, as I have been using it over the past year. I can feel the distinct difference in taste as compared to other drinking water. Now I can rest easy thinking that the health of my family is not being compromised at least on the drinking waterfront! That, if you ask me is a huge relief!
However, if you are looking at a smaller water purifier on a smaller budget for a small family, this model by Aquaguard can be adequate for your needs. A similar model is also available on Flipkart Here.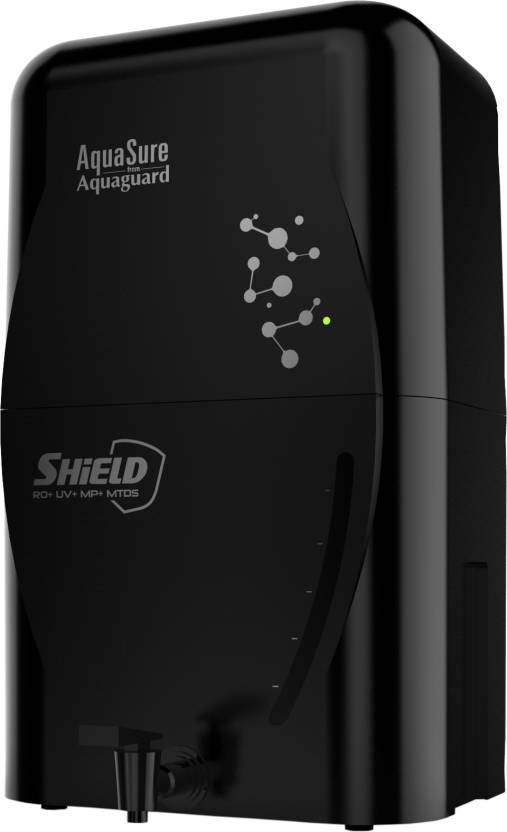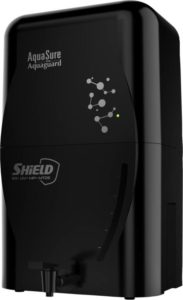 Check the Link Above for more User Reviews
If you wish to read a detailed comparison between these two models then refer to my blog post on Aquaguard Smart Plus vs Shield.
The need for water purification
While it is pretty effective in cleaning water, consuming chloramine infused water enhances risks of bladder and rectal cancer, liver damage and central nervous system problems. If that is not all if the water passes through pipes that are corroded or need repair, the water will be further contaminated with lead, asbestos and others.
Not to mention, the presence of bacteria, worms and cysts that may enter through cracks and crevices. All of this put together has a detrimental impact on your health. The solution to this problem, however, is simple.
To ensure that you have clean drinking water in your home, you need an effective water purifier unit. An effective water purifier can remove all impurities from the water as mentioned above and render it fit for consumption.
However, with a leading brand of water purifiers claiming to use state of the art technology for water filtration, making the right choice is difficult. If you are contemplating the purchase of a new water filter, let me make your task easier. This comparative analysis will help you make a discerning choice between Aquguard and Kent.
Aquaguard vs Kent – Review
Now let's delve into a little background about both manufacturers who have made their mark in the Indian water purifier market. Kent RO Systems is a two-decade-old manufacturer that dominates the Indian water purifier market with 40% of the market share.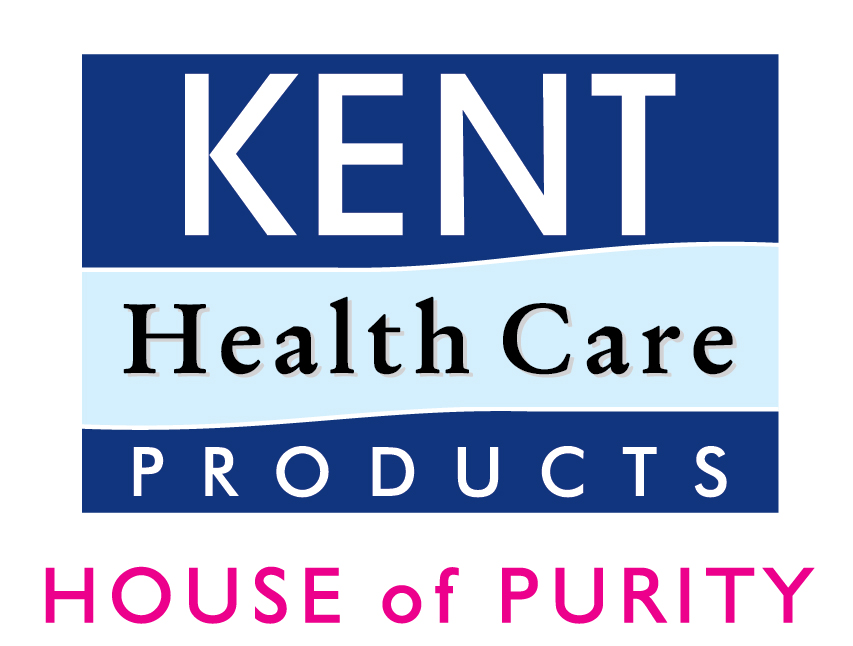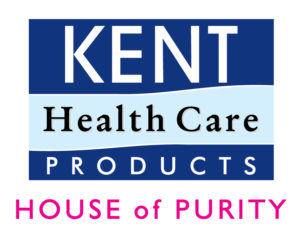 What makes it different from the rest of its peers, is the patent of mineral RO TM technology. This along with TDS controllers replenish the minerals lost in the purification process. This, along with while rendering it safe for consumption especially in Indian conditions. As a result, Kent derives 80% of its revenues from its water purifiers.
You May Like – Kent Grand vs Kent Grand Plus – Detailed Comparision
Aquaguard, from Eureka Forbes on the other hand that is synonymous with water purifiers in India. And with good reason, as Eureka Forbes is the pioneer of water purification in India and has over 35 years of experience in the Indian market.


Over the years it has invested heavily in research, development and innovation. This has translated onto their water purification systems, that has improved year on year. Their latest innovation is visible in Aquasure, that is based on integrated multistage technology. This, the company claims, can even transform contaminated water into clean drinking water.
Now that you know about the history and inception of each manufacturer, let's go into a comparative analysis of the two.
Kent vs AquaGuard Technology Comparision:
As mentioned earlier, Kent has patented the RO TM technology. It uses a futuristic double purification system that is effective in handling municipal water supply and natural groundwater with equal ease.
Aquasure from Aquaguard on the other uses a disruptive technology based on a nano cream filter. This is a filter that does not only sieve out harmful chemicals such as lead and arsenic, it also attracts biological microorganisms such as bacteria and viruses and filters them out expertly.
Now let us look at the distinguishing technology of each brand. This is a water purifier that employs the very latest in purification and filtration technology. Their double purification system employs a combination of RO and UV/UF that is effective in eliminating all chemical and organic impurities from water. But that is not what makes the technology used by Kent different from the rest of its peers.
The RO TM technology that the manufacturer has patented uses TDS controllers. This is effective in replenishing the natural minerals lost during the RO process. Water entering from all inlet sources is thus purified and rendered fit for consumption.
Aquaguard, on the other hand, uses a six-stage water purifying technology that includes the following steps:
Purification Stages:
Pre-filtration that removes large impurities

Elimination of dissolved organic components and bad odour through a procedure for chemi-block with a built-in particle trap.

Prevention of scaling of magnesium and calcium the essential salts that are present in the water through its membrane life enhancer.

RO process to remove all heavy metal traces from the water source

Taste enhancer to make the water sweet and drinkable

The final elimination of all remaining disinfectants from the RO purified water in the UV disinfection chamber.
Now that I have taken you through the comparison of both manufacturers, it's time for a final verdict.
In my opinion, the Kent Grand Plus 8 litre Mineral RO and UV/UF Water Purifier is a clear winner over the Eureka Forbes Aquasure Smart Plus 6-liters RO + UV + MTDS Water Purifier. I say this with confidence, on the basis of personal use of both brands that I have used.
Capacity:
Now for the built, both Kent and Aquaguard use ABS food grade plastic for its water tank. The Kent Grand Plus 8 litre Mineral RO and UV/UF Water Purifier have a higher storage capacity of 8 litres that is adequate for a bigger family. The Eureka Forbes Aquasure Smart Plus 6-liters RO + UV + MTDS Water Purifier, on the other hand, has a 6 litres tank with water level indication.
Price:
The one consideration while buying a water purifier is the price. Eureka Forbes Aquasure Smart Plus 6-liters RO + UV + MTDS Water Purifier wins in this department as compared to Kent Grand Plus 8 litre Mineral RO and UV/UF Water Purifier.
The former is a smart, black coloured compact unit, that is priced around the 10 to 12 thousand rupees mark. The Kent Grand Plus 8 litre Mineral RO and UV/UF Water Purifier is a slightly bulkier (because of its enhanced capacity) white coloured unit. It is priced higher at around 14 to 16 thousand rupees.  (Note – Please use the links above to check the updated current price)
Customer Service:
While both these water purifiers have a 1-year warranty on their products, Kent offers an additional 3 years no charge service at the time of purchase. While reading the reviews on both products online you may come across some complaints regarding the service quality and installation services of each. Barring isolated incidents, both live up to the promise of superior customer service.
Kent has the widest service network across the country with over 1500 service partners. This ensures that customers have after sales service that is absolutely top notch. With its pulse of the Indian market, Kent realises the concern of Indian households over drinking water and provides trouble-free after sales support.
In this context, let us not forget that Aquaguard was not only the pioneer of water purification in India but is also a leader in direct marketing in the country. With their experience of over three decades in the Indian market in going door-to-door, selling products, their insight is invaluable. It is no exaggeration to state that they understand the needs of Indian customers through and through.
Thus, there is no reason to doubt their professional attitude but also their prompt services. This is applicable not only to the large metropolitan cities but to the smaller tier I and tier II cities as well.
Conclusion:
While there is no denying that Aquaguard is a pioneer in water purification, my verdict is that in the present day, Kent is a leading brand among water purifiers. This is because Kent is the only manufacturer that has a patent in RO purification in the country and scores over other purifiers by rendering drinking water 100% pure.
Further, keeping the current conditions of increasing water shortage in mind, Kent also deploys a save water technology that uses a computer-controlled process to recover the rejected water during the RO process and utilising it later for washing or mopping floors. Little wonder then that Kent holds the highest certification by the world's best laboratories and is the most trusted brand in water purifiers in India.
This brings me to an end of my review on Kent vs Aquaguard Water Purifiers in India. If you have any further questions about these brands or their products, do feel free to reach out to me using the comments section below this post.