LG FHT1006SNW vs FHT1006HNW vs FH0FANDNL02
LG has launched some newer and better-looking washing machines lately with more refined features. The FHT1006SNW & FHT1006HNW are two such models. While FH0FANDNL02 is one of the best selling models that LG has. This causes confusion to a lot of people on which model to opt for. Hence, I decided to write this review post comparing LG FHT1006SNW vs FHT1006HNW vs FH0FANDNL02.
Summary – Which one to Buy?
If you do not wish to go through the entire article for a recommendation, this is the only section you should look at.
For most Indian households, this is the product that you should buy (Out of the three LG models in question in this article). It comes with all the features that an average household would require and is a cost-effective long term bet.
This same model is also available for sale on Flipkart. So do not forget to compare the prices here before you buy.
However, if you do not have any budget constraints, then this is the model I suggest you buy.  It looks really good & modern and comes with all the advanced features (discussed in details below).
The same model is also available on Amazon India. So again, do make sure you compare prices on both websites before you press the buy now button.
I will know procced with the detailed comparison between these models.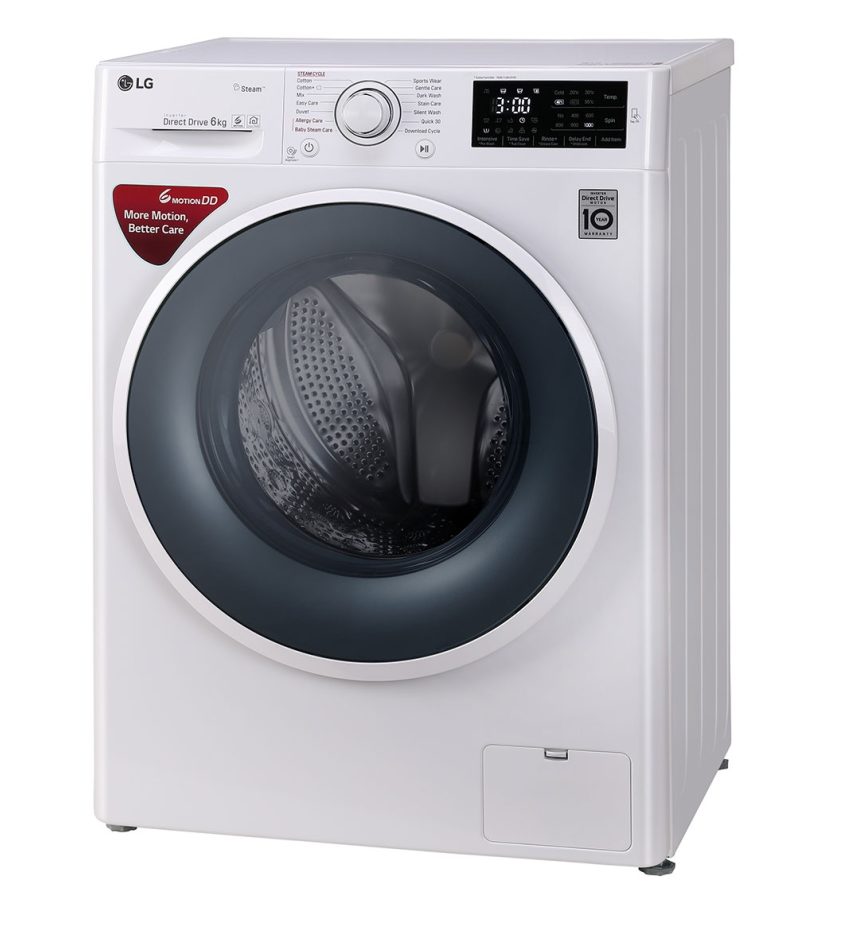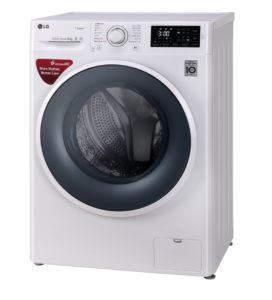 Comparison – LG FHT1006SNW vs FHT1006HNW vs FH0FANDNL02
As you would have already noticed that FHT1006SNW & FHT1006HNW are very similar. They have two main differences between them and FH0FANDNL02.
However, to make things easy to understand and visualize the difference better, I made the table below detailing out all the features of them. I have also colour coded the table with red (denotes drawback) and green (denoting advantage).
Differences between these models:
All three models use the same Direct Drive technology and carry similar warranties.
As you can clearly see from the table above, that FH0FANDNL02 has all the features that the other two premium models have apart from the steam wash. Unless you have allergies or work in conditions that make your clothes extremely dirty, most people will not need this functionality.
To have a closer look at this model and also to understand its features better, have a look at the video by Flipkart below.
However, if budget is not an issue and you wish to buy the latest model with all the features on offers, then FHT1006SNW is the model that you should look at.
Even though the FHT1006SNW is priced higher on the official LG website, It was selling cheaper on websites like Amazon India at the time of writing this review.
What is Steam Wash?
However, if you are looking to buy either of FHT1006SNW or the FHT1006HNW, you should know how the steam wash functionality in a washing machine works. As the steam wash is the main functionality that these models bring over the FH0FANDNL02.
You May Like:
Steam wash cycle uses both hot water and steam to wash your clothes. This combination increases the temperature during the wash cycle. This helps to further relax the fibres and wash them off any allergy causing germs or stubborn dirt particles.
Have a look at the video below by LG to understand this concept better and also details on how to use this functionality during the wash cycle.
Conclusion:
So, it is quite evident from the article above that I recommend going for the LG FH0FANDNL02 model. Only if you need steam wash functionality or you want to buy a good looking modern washing machine is when you should opt for the LG FHT1006SNW.
This brings me to the end of my comparison of LG FHT1006SNW vs FHT1006HNW vs FH0FANDNL02 Washing Machines in India. I hope, I was able to help you select the right model for your home.
So, which one did you opt for? Have you used LG washing machines before? How has been your experience using their products? Also, do you have any further queries? Do feel free to use the comments section below to ask them/share your feedback.