In this post, I will be comparing two of the most advanced water purifiers offered by A. O. Smith in India. That is AO Smith Z8 vs Z9. Both these models have very similar specifications and they also look almost the same. So it is easy to see why this query gets asked multiple times on my blog.
But you need not worry. I will help you compare both these models in this article below.
Summary: Which model is a Better Buy?
If you do not wish to go through the details below and just looking for a recommendation, this is the section for you.
For most Indian households, this is the product that I would recommend buying. It comes with more advanced features and is easy to use. You also need not worry about breaking the outlet tap (Which happens very frequently)
However, if you have frequent power outages in your area, then I would recommend opting for this model instead. This model enables you to use the water that is available in the storage tank even if there is no electricity in your home.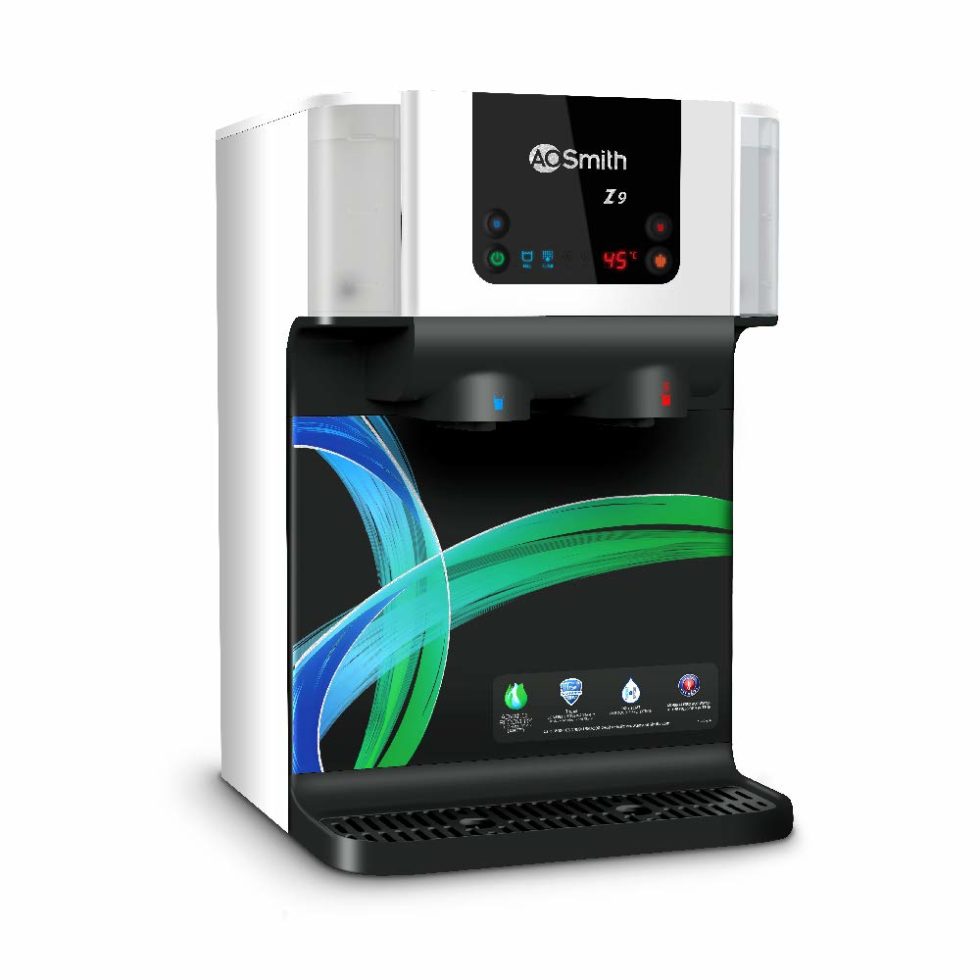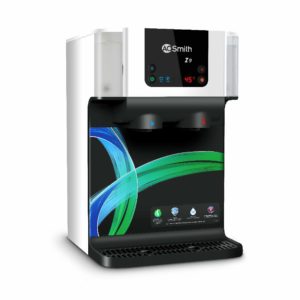 Comparison – AO Smith Z8 vs Z9
As I said at the beginning of my post, both these products are very identical. However, there is one major difference between the two. This difference will help you make your purchase decision.
Also, while this post is aimed at comparing these two models. I have also taken the effort to go through the common features of both these models to help you understand if this is the right brand for your home.
I will start off by comparing these two models with the help of the table below.
Comparison Table: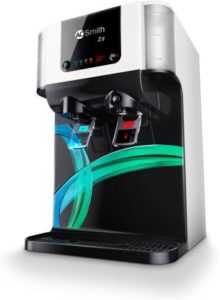 So, as you can clearly see that the major difference between AO Smith Z8 & Z9 is how they dispense water from the storage. Z8 uses regular faucets/taps, while Z9 uses an automatic sensor.
Must Read – Kent vs PureIt – Which is a Better Brand in India?
While this may seem like a really good feature. It becomes a source of major inconvenience when there is no electricity at home. So even though the water purifier might be full of clean water, you cannot drink it as the sensor will not function when you have a power cut.
Hence, I recommend buying the Z8 for most households in India.
If you wish to have look at their features up close, do watch this video by Flipkart below.
The drawback of Buying AO Smith A8 & A9
Since they are so similar, they also share their disadvantages. I would like to point out one major flaw in the product that I came across.
You May Like: Kent vs AquaGuard – Which is a better Brand?
Be sure you are aware of this before you buy any of these products.
You can get hot water from the purifier only if the tank inside is completely full. I don't understand why it works this way since they have provided two different tanks for hot and cold water to be stored separately.
To make matters worse, the water purifier only starts refilling once the water level in the cold tank drop below 50%
So, let's say, you filled a 500 ml bottle first. Now, you won't be able to get any hot water. You will have to first remove 4.5 Liters of water, wait for the tank to refill and then you get some water to drink.
Apart from this drawback, both these products are absolutely fabulous.
You May Like – Kent vs PureIt Water Purifiers
This brings me to the end of my article comparing AO Smith Z9 & Z8. I hope I was able to help you select the right product for your home. So, which one did you decide to buy? Have you bought any other A. O. Smith products in the past? If so, how has been your experience so far?
Do let me know in the comments section below. Do feel free to ask other queries that you may have about these products below too.