This review post will compare the features of Philips AirFryer HD9220 vs HD9216. HD9220 is also called as the Viva Collection while HD9216 is named as the Daily collection. So basically you can also call this article as comparison of Philips Viva Collection AirFryer vs Daily Collection.
When you think of kitchen appliances, especially AirFryers, Philips surely has amongst the best-rated products in the category. So it is expected that people will have a hard time choosing between these amazing models.
Summary: HD9220 vs HD9216 – Which one to Buy?
I strongly recommend buying this model by Philips. The build quality and cooking performance are much better compared to the other model that it is being compared to. If possible, go for the model that comes with the baking tray. It is a useful accessory to have.
You can also buy this model on Flipkart,  so do make sure you click here and compare prices on both websites before placing your order.
I will now proceed with the detailed post below.
Comparison: Philps AirFryer
If you like to get into the nitty-gritty of things, this is the section for you. To make things easier for the readers, I have decided to make a comparison table for both these products.
As you can see from the table above, the model HD9220 has a few advantages over HD9216. The main difference between the two being the patented rapid air technology that is present in HD9220. This allows the food to be "fried" more thoroughly and quickly.
Plus I also like how the HD9220 looks more premium and fits well in my kitchen. I have had some white appliances in my kitchen in the past and it gets really difficult to clean them after a point. Especially if you like Haldi in your food. I hated the yellow spots on my machines. Hence this is the second reason I would avoid buying HD9216.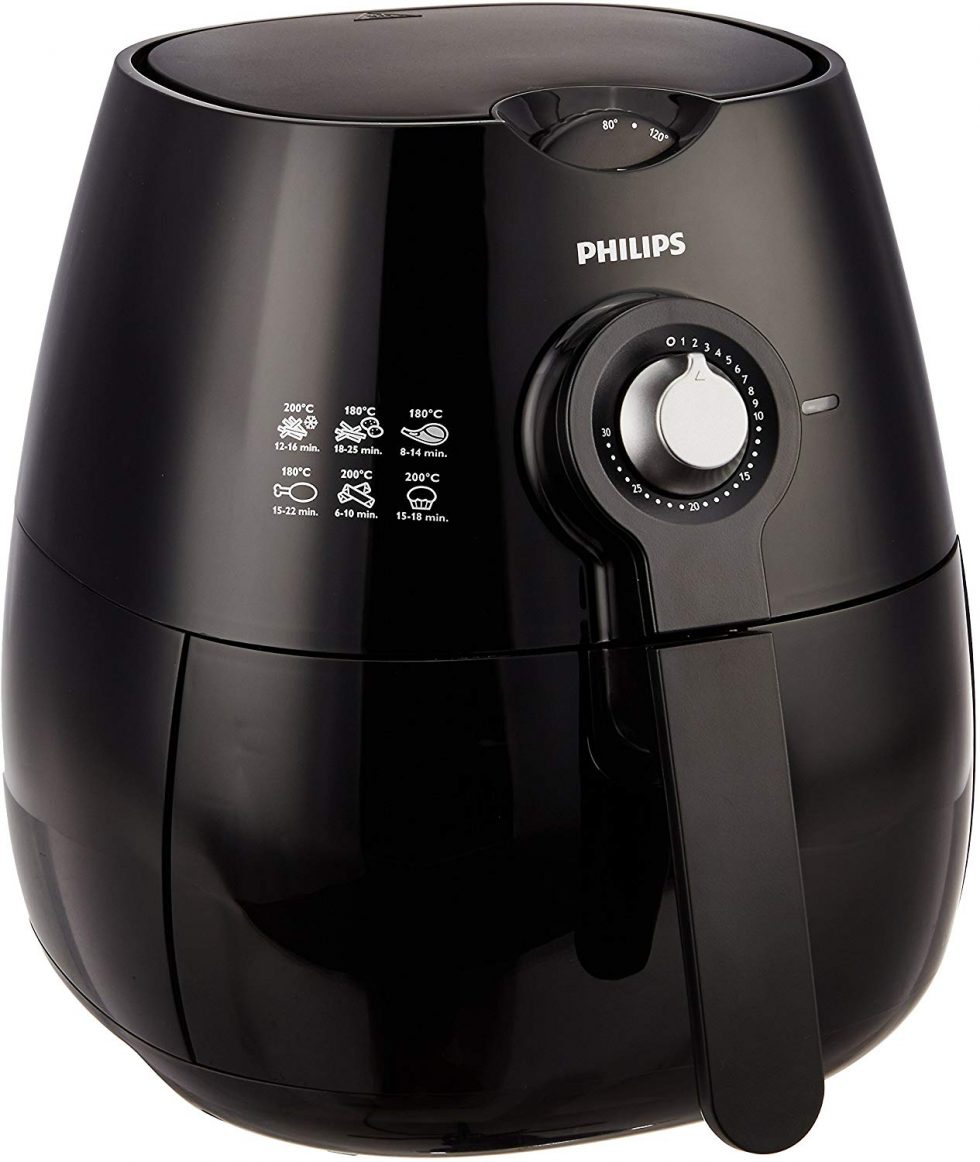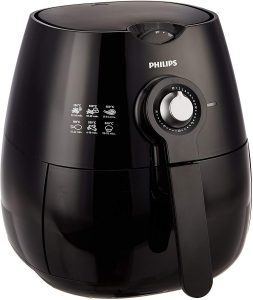 To have a look at how the rapid air technology works, have a look at the video below by Philips.
The additional video below also shows you how to operate the product and what all food can you bake, fry, grill, roast and/or heat in the Airfryer.
What can Cook in the Philips AirFryer:
This appliance basically cooks your food at high temperature using fans to circulate the hot air more efficiently.
This enables you to bake, grill or roast almost anything that you can cook in your convection oven.
Here are some of the food items that you can make
First and foremost french fries or any other McCain frozen food items.
You can grill a fish or roast chicken, lamb, beef, pork etc
You can easily make a toast from bread.
I love baking vegetables in the evening. You can simply add some salt and pepper and have a healthy snack.
You can even make complex dishes like Gobi Manchurian in an Airfryer. Don't believe me? Watch the video below.
Philips have posted lot such recipes on their Youtube channel. So do check them all out here.
Conclusion:
I surely recommend going for the more expensive viva collection AirFryer. However, if you are on a budget but would want an AirFryer for your household, the daily collection is not a bad choice.
This brings me to the end of my review comparing Philips AirFryer HD9220 vs HD9216. Which one did you decide to opt for?
Have you previously use any AirFryers. How has been your cooking experience with them?
Do feel free to share your thought, feedback and/or queries in the comments section below. I will surely respond to them at the earliest.