Over the last few years, Livpure has become a really strong brand in the water purifier segment. A lot of credit also goes to Sachin Tendulkar, the brand ambassador of Livpur. Two of the most popular models of Livpure in India are Livpure Liv-Pep-Pro-Plus+ (also called as Liv-Pep-Pro ++) and Livpure Glo.
Both the models look almost the same and also have very similar features and pricing points. I have hence made this comparison post on lLvpure Liv-Pep-Pro-Plus+ vs Livpure Glo to help you choose the right model for your home.
Summary – Which one to Buy?
If you do not wish to go into technical details but want my recommendation right away? This section is for you.
---
Update – I wrote this article a long back. Livpure now offers better models.
If you somehow managed to land on this article, I would recommend you buy this model by LivPure.
It even works fine with hard water (Borewell or Water delivered by Water Tankers).
So forget the two models in question here and go for the model that I recommended above.
---
Please do keep in mind that the customer service in some areas is not so great (You will get the idea by reading the reviews in the link I provided above). Alternately, you can also consider Kent Grand or Grand+ purifiers, Click Here for a detailed comparison between the two.
Comparison: Livpure Liv-Pep-Pro-Plus+ vs Livpure Glo
The below table will help you visualize the differences between these two models clearly. I will later explain in detail what these differences mean and impact your drinking water.
As you can clearly see, there are a lot of minor differences between the two water filter models.
The Glo model comes with a mineralizer. This module adds a lot of essential minerals to your drinking water. This is a good feature to have but this model does not come with a UF filter and also supports lower ppm of impure input water. Hence this model is ideal for a most household where you get acceptable quality of tap water.
However, if you use bore water, or if the quality water supply in your locality below average (especially if you get murky water) then the Liv-Pep-Pro-Plus+ is a better buy for you.
Check the links the table provided above to check the latest price and availability at your pin code.
You May Like – Kent vs Aquaguard, Detailed Brand Comparision
Difference between Liv-Pep-Pro-Plus+ & Glo:
1. Missing UF Filter in Glo
UF filter is a short form for ultra-filtration membrane.
It helps remove all the suspended impurities & pollutants as well as diseases causing bacterias and viruses. However, this filter is not effective against dissolved salts and impurities. This is taken care off by the remaining filters in the water purifier.
I hope this helps you understand why I recommend buying the Liv-Pep-Pro-Plus+ for people who use borewell water.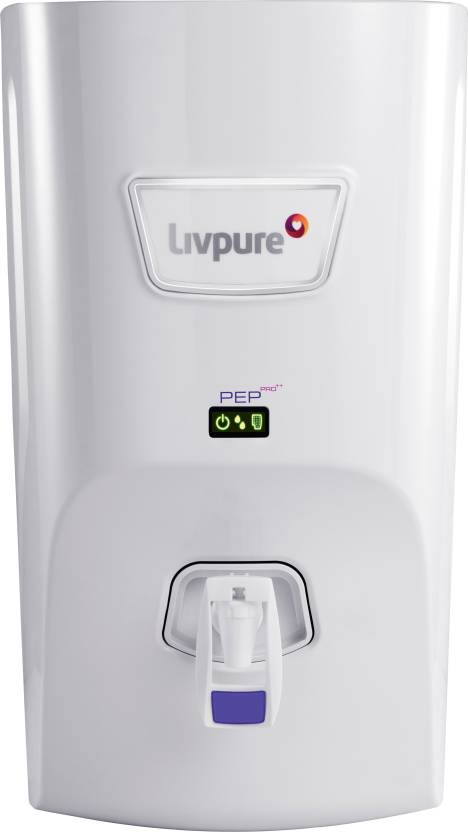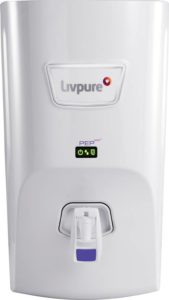 2.  Mineralizer missing in Livpure Liv-Pep-Pro ++
As many of you may be already aware, filtering water makes it safe to drink but it also causes it to lose a lot of essential nutrients and minerals.
This is where a mineralizer helps. This module adds back a lot of minerals that are lost during the water filtration process, thereby making your water healthier to drink.
Livpure Glo has the module in it while the Livpure Liv-Pep-Pro-Plus+ is missing it. Hence, if you do not get severe impure water at your locality, I suggesting opting for the Glo model.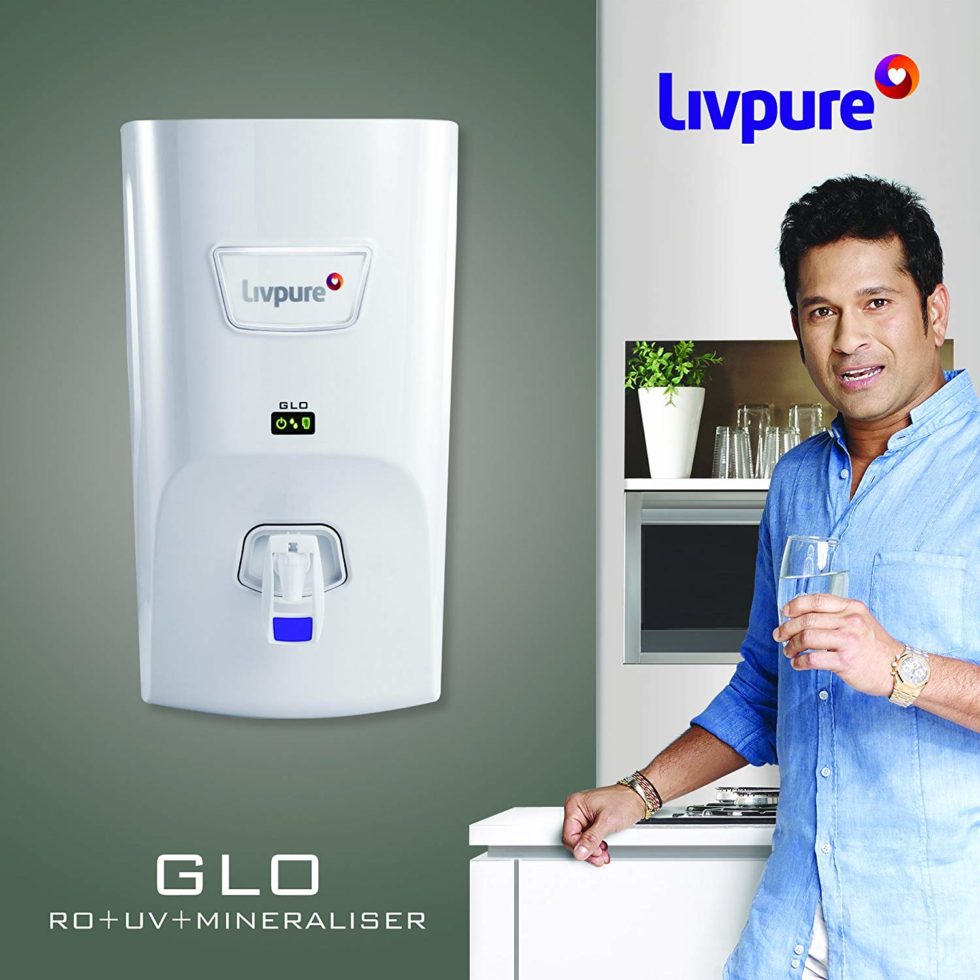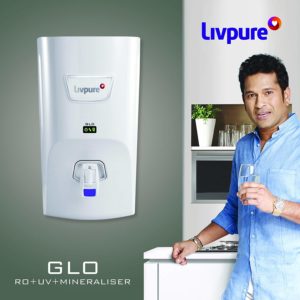 You can have a look at this closely in the video below by Flipkart. Do note that the other model also looks very similar.
3. Taste Enhancer
This module is designed to remove all the organic compounds from the water that causes bad taste. This module is missing from the Glo model.
4. TDS levels of Input Water
As per the specifications mentioned, Glo can handle input water with 1500 ppm (parts per million) TDS. While the Liv-Pep-Pro-Plus+ can work with impurities as high as 2000 ppm (33% higher compared to Glo)
This is another reason why I recommend buying Liv-Pep-Pro-Plus+ for people who get hard water or use bore water at their homes.
This brings me to an end of my review of Livpure Liv-Pep-Pro-Plus+ vs Livpure Glo. I hope this article was able to help you select the right water purifier for your home.
So which one did you decide to opt for? Do you have any further questions regarding the product? Do feel free to use the comments section below to ask your queries.
If you have already bought and used this product please do provide your valuable feedback to other readers of AtKitchen.