In this article, I would be reviewing and comparing Prestige Iris vs Prestige Elegant. They both have very similar features and pricing and I get a lot of queries to compare the two products. Read the article below to find out which one is a better buy.
Summary:
As of now, I would surely recommend buying this particular model on Amazon. If you wish to know details about why I recommended this product, you can continue to read this review further.
Comparison Table:
As I said earlier, there is hardly any difference between the two mixer grinders apart from the colour and design of the mixer body.
However, I was able to find one difference between the two models. You can use the comparison table below to analyse the same.
As you can see from the table above there is hardly any difference between the two products.
You May Like – Best 750 Watt Mixer Grinders in India
Key Points to Note about both Iris & Elegant:
Both products have an average build quality. If I had the option, I would buy neither of them and opt for this particular mixer grinder from Panasonic. This mixer by Panasonic operates using a powerful 1000 W motor and performs really well on all aspects.
Iris is available only on Amazon India. While Elegant is available across all major marketplaces.
Iris is currently not listed on Prestige's own website. This makes me wonder if they are slowly fazing out this model.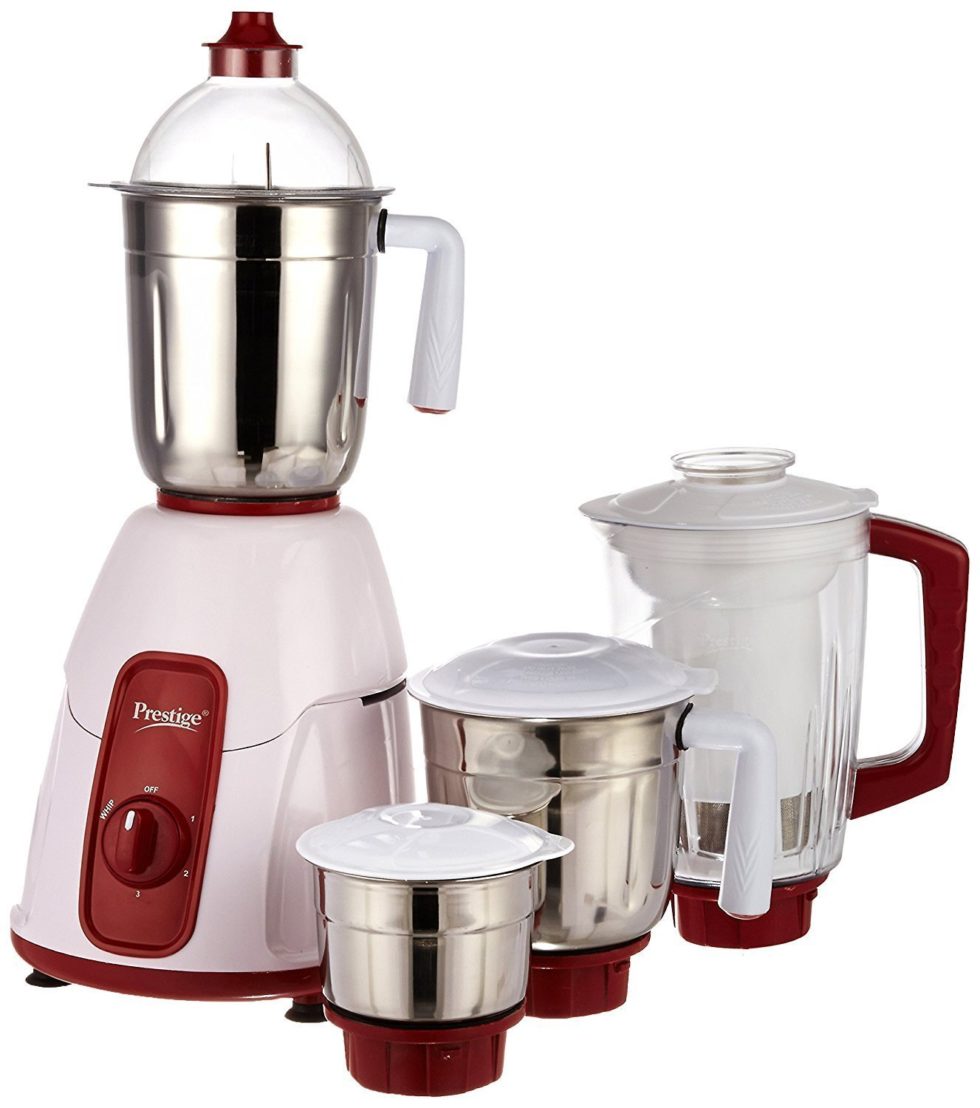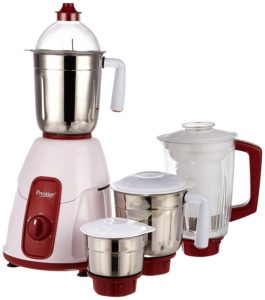 Check More User Reviews & Compare Price – Amazon | Paytm | Flipkart
So, Which one to Buy?
As I said above, I would have personally increased my budget slightly and have gone for a more robust and better performing Panasonic Mixer Grinder (Check the link above).
However, If I had to choose only between these two products then Prestige Iris would get my vote.
Since there is no performance or quality difference between the two, I will surely opt for the lower cost product. Which in this case is Prestige Iris (Click for more reviews)
This brings me to an end of my comparison between Prestige Iris vs Prestige Elegant Mixer Grinder. I hope this article was able to help you make your purchase decision.
So, which one did you opt to buy? Do let me know your thoughts in the comments section below.