11 Coolest Kitchen Tools In India To Die For
Everyone who loves cooking is constantly on the look out of tools that will help her/him to cook better. We at AtKitchen, bring you a huge list of 11 coolest kitchen tools in India that fits the bill. You would love to have each and every one of the tools listed below.
So without any further delay, let us go straight to the products:
1. Pigeon Handy Chopper:
Check live price – Flipkart
We absolutely loved this product. This makes cooking so much more efficient. It needs no electricity and is very compact. Just put in the vegetables you would like to chop. Tighten the lid, and pull the handle to finish the job 😀
Have a look at the image below to see what I mean. And the product is surprising efficient at chopping too. It is very easy to clean.
Want to see this product in action? Just watch the video below to see how good it is.
2. Iktu 2 Slots Knife Sharpener:
Check live price – Flipkart
Every kitchen has a knife but hardly any have a good knife sharpener. A knife that is not sharp is no knife at all. This knife sharpener comes with two stage sharpening process as shown in the image below.
The first slot can be used for completely blunt blades. While the second slot can be use more regularly just to sharpen your blades and provide finishing touches.
An if you are looking a buying some good knifes for your kitchen then dont forget to check our reviews on best chef knifes in India & best knife sets in India.
3. Flipkart SmartBuy Hand Juicer:
Check live price – Flipkart
Another great product that does not need electricity to operate. The hand juicer is very easy to use. You can use to quickly use a few fruits and/or carrots to make a healthy glass of juice in the morning before rushing to the office.
Considering the cost at which it is available, it is totally value for money. You will be surprised to find out the price on Flipkart 🙂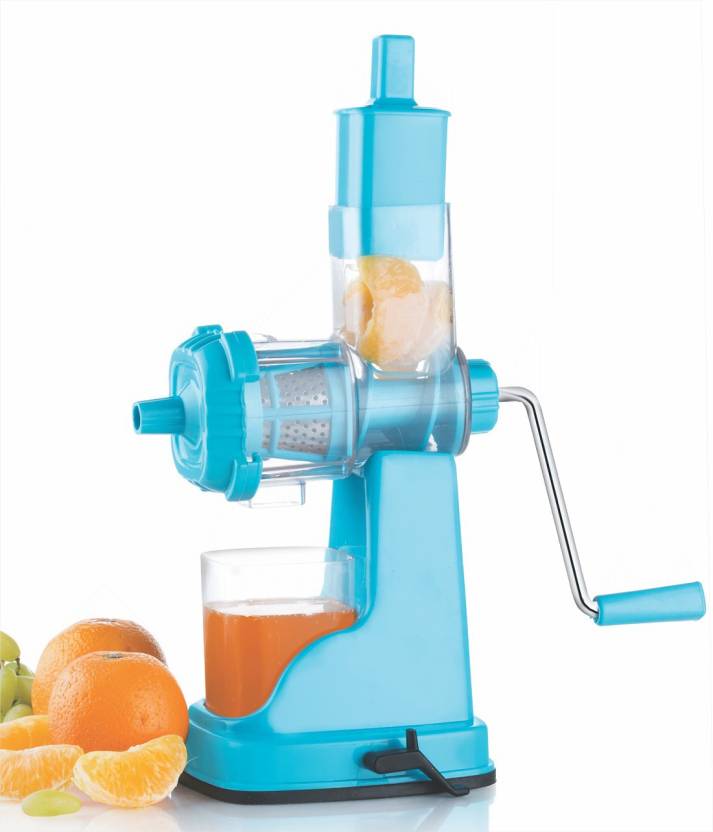 You can see the juicer in action in the video below: (Although the colour and the make is slightly different, the product works the same way.
4. Steelo Infuser Water Bottle:
Check live price – Flipkart
Ever been to those fancy restaurants, where they serve fruit infused water at the table? It tastes really good right? What if there was a product that could easily do this for you without any mess?  You guessed it right. The next product can help you make your own fruit infused water at home.

5. Primeway Dispenser:
Check live price – Flipkart
If you fail to find kitchen paper towels or aluminium foils right when you wanted them, then this is the product that you want in your kitchen. This is a three way dispenser.
The bottom one is made for kitchen paper towel rolls. The second one is made for our aluminium foil and the last one on top is for cling wrap. The dispenser comes with two sliding cutters, one each for the aluminium foil and the cling wrap.
The product is relatively easy to mount and refill. You also have a top shelf, where you can keep small spice bottles.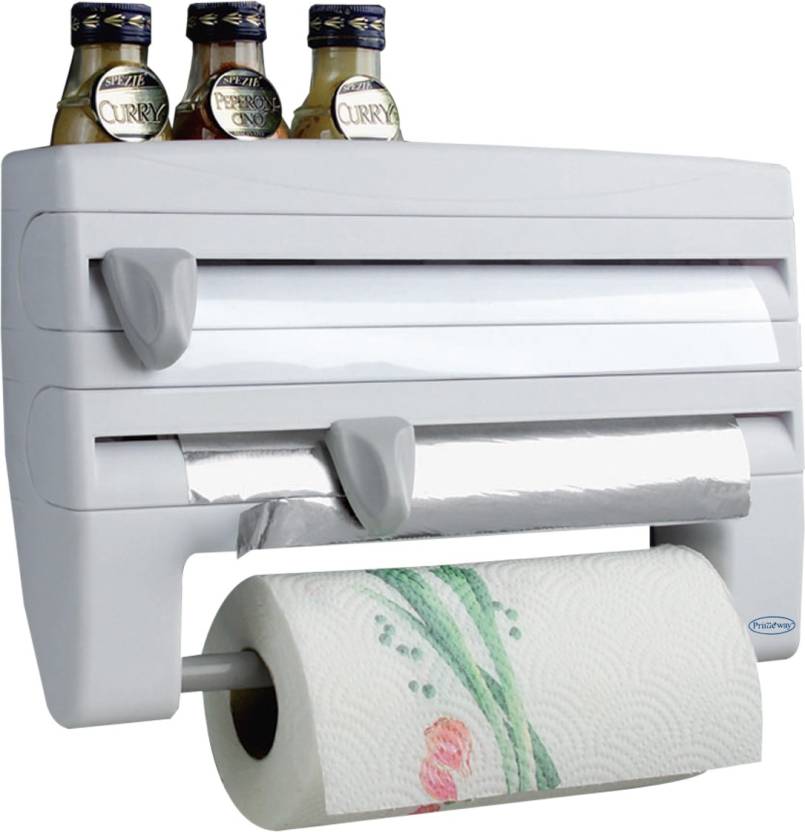 6. Global Voice Vegetable/Fruit Slicer, Cutter & Chopper:
Check live price – Flipkart
If you are looking at an inexpensive manual slicer, dicer for your kitchen, look no further. This product comes along with 11 different types of blades (Refer the image below), one 3 in 1 peeler and a container.
The best thing that we liked about this product is that all the vegetable and fruits that you process get collected nicely in the container provided. This mean way less time spent cleaning your kitchen afterward.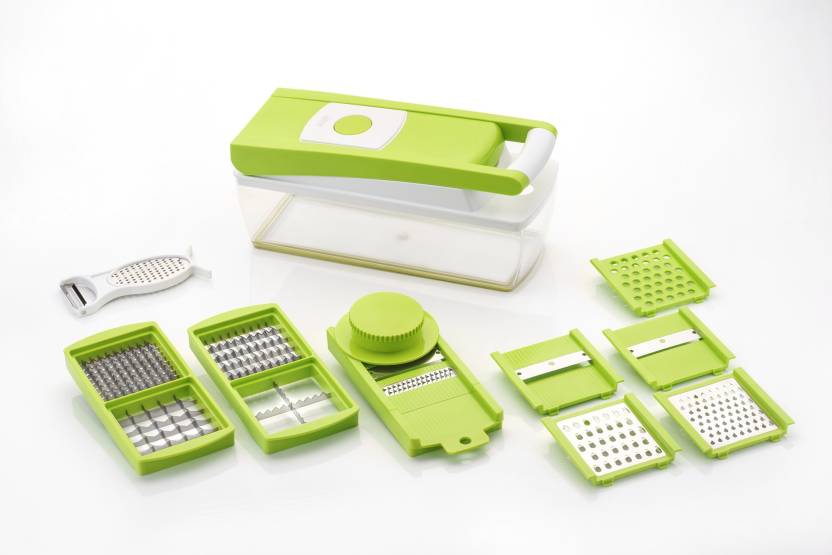 If you want to have a quick look how to use this product and details of how it functions, view the video below. Click the image or the link above to check current price and more reviews of the same.
7. ShopAIS Lens Shaped Mug and Cookie Holder:
Check live price – Flipkart
Technically this product is not a kitchen too but we found it cute so we included it anyways 😀 – The lid of the mug can be used to keep you cookies in it. It can easily hold a couple of them.
The inside of the mug is made out of stainless steel. The outer covering is made out of plastic. The product surely is very well made considering the price.
8. ShopAIS Insulated Suction Coffee Mug:
Check live price – Flipkart
While we are on the topic of Mugs, we thought why not include on more to the list. This product is god sent for all you clumsy people  out there.  Or this could be the perfect gift for someone clumsy you know.
Although this looks like a regular mug, its not. The bottom of the mug has a well designed suction cap attached to it. So once you place it down, it is really hard to knock this mug down with your elbow.
You might still spill some coffee if the mug is filled up till the brim but hey, its better then having a room full of coffee spilled on the floor, right?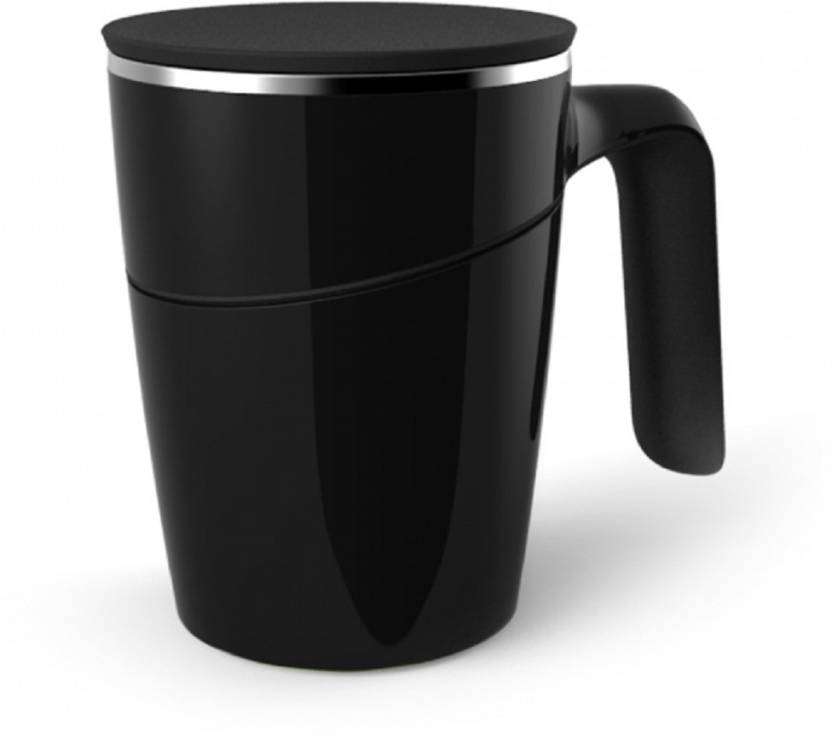 Too see this product in action, head over to the video below. We are sure you will love it.
9. Gola Maker:
Check live price – Flipkart
Remember to good old days of your childhood, when you could just step out of your home and grab that delicious "Baraf ka Gola" from the neighboring gola wala? Now a days it is so difficult to get one. A lot to do is with the hygiene concerns of the road side vendor.
This product comes with three sets of bowls in which you could make the ice in your very own refrigerator.  This ice fits nicely into the machine. You just have to turn the handle to get crushed ice at the bottom. They also provide you 6 reusable sticks.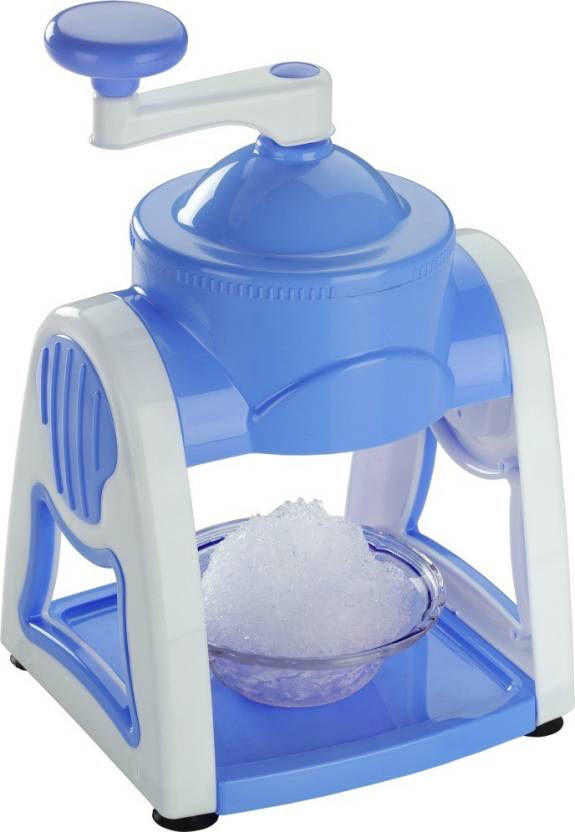 You can either make the right syrup at home or just buy a few flavors of you liking from your nearby shopping mall. Watch the video below for a demonstration on how this Gola maker works.
10. Silicone Mustache Ice Tray:
Check live price – Flipkart
This is one more of those cute products we could not resist putting down in our list. Made out of silicone it is very easy to use as it is quite flexible. The ice cubes looks really nice and a refreshing touch to you parties.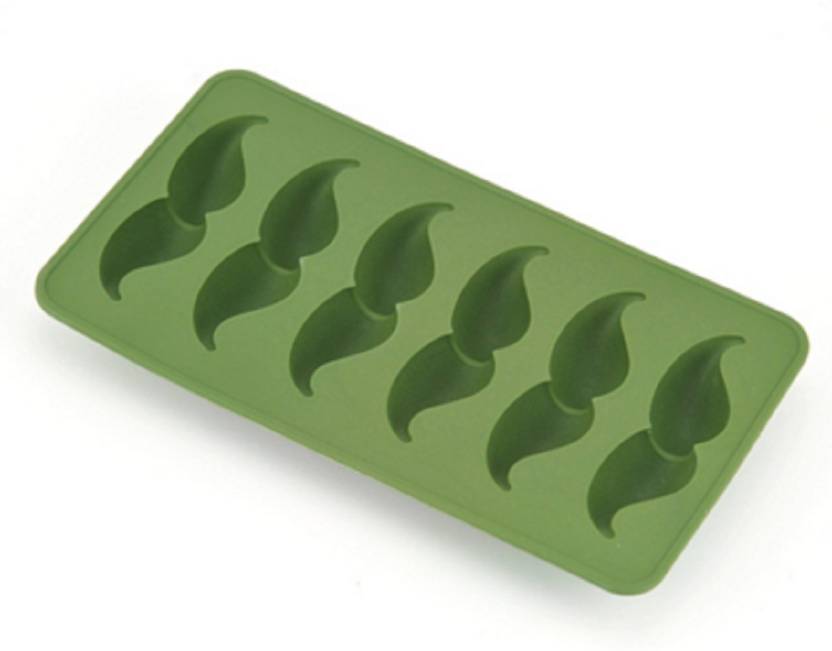 11. Stainless Steel Gas Cylinder Trolley:
Check live price – Flipkart
This is one of the more traditional products which we dont find that easily these days. You would have experienced how nasty those cylinder marks can be on your floor. It is so difficult to clean them. Even after spending hours, they dont go off completely.
Also, it is very difficult to move the gas cylinder around on daily basis to clean behind it. This stand makes all those problems go away. The product is also quite cheap, so even if a wheel gets damaged after a few months of usage, you can easily replace them with a new stand.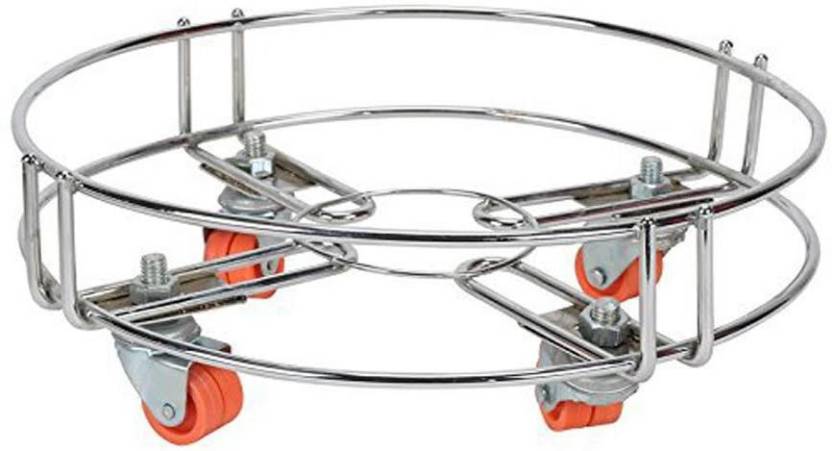 \We really hope you like all the products we put together in this list of  Coolest Kitchen Tools In India and are tempted to buy at-least on of them today.  Your feed is the only encouragement we need. Do keep writing to use your feedback.