In this post, I would be comparing Whirlpool White Magic Elite vs Royal Plus. Both these are entry-level washing machines with a top-load functionality. Both of them are good options for someone looking to buy a budget washing machine.
However, which one to choose between the two, Read on to find out!
Summary – Which one to Buy?
Between these two washing machines, I will surely opt for this model. It offers the most value for money in terms of features offered, wash capacity and price.
Do note that both, White Magic Elite and Royal Plus are offered in different wash capacity on different online portals. I choose the model above, considering those varients too.
Also, the model that I did not choose, is no more showcased on Whirlpool's official website. So, I assume they will stop supporting that model soon. (Even though it looks like the newer model of the two)
However, if you feel comfortable dealing with unauthorized service personnel, you can opt for this machine, as it will give instant savings.
Differences – Whirlpool White Magic Elite vs Royal Plus
Ok, So with my recommendation out of the way, let me get straight to the differences between these two model.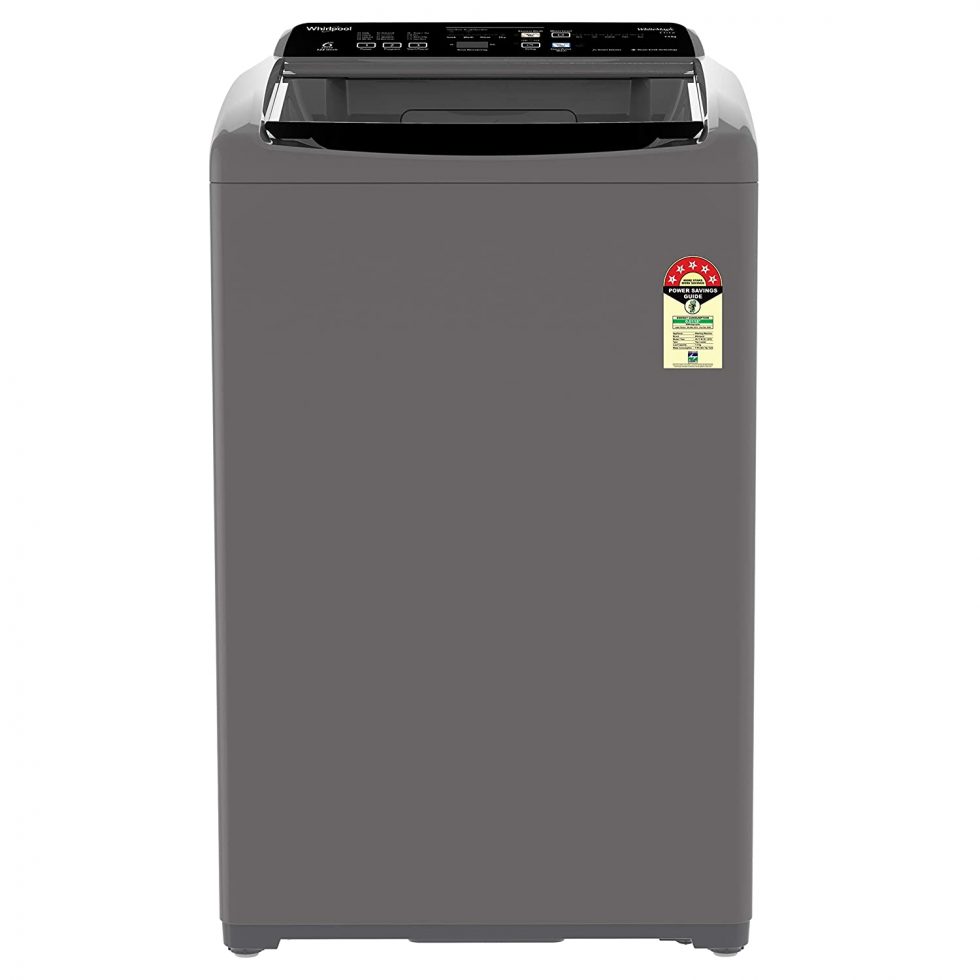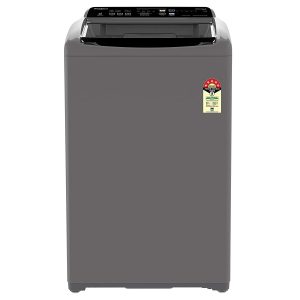 The Whirlpool Royal Plus is available in 7 and 7.5 KG. While the Whirlpool White Magic Elite is available in 6.5 and 7.5 KG variations.
Anyways, the 7.5 KG is more popular and apt for most Indian families, since we need larger capacities to wash bed sheets, blankets & curtains etc on regular basis.
Whirlpool Elite seems to be the older model of the two but I could not find Royal Plus model listed on its official website here (As of writing this review). So one must wonder if Whirlpool is planning to discontinue it going forward.
Features – White Magic Elite vs Royal Plus
Before I proceed, I must tell you that these two have been one of the Best Top Load Washing Machines by Whirlpool.
You can check my list in the link above for some other good models as well.
Now, let us get into the features that are common to both these washing machine models.
Both models have very similar styling, looks, positioning of the control panel etc. The only difference that I could find is the WhiteMagic Elite comes with a star rating sticker attached to it. (Hardly any difference if you ask me)
They come with Whirlpool's Power Scrub Technology. This helps you wash off some very dirty clothes through water agitation.
Both come with similar wash cycles. They come equipped with 12 wash cycles, including wash cycle for Regular clothes, Heavy, Woolens, Eco Wash, Hard water etc. You also get an option to just wash clothes without rinsing them, Only Spin and an option to store water in your washing machine.
As I said above, it comes with a wash cycle dedicated to treating hard water. It is one of the few washing machines in India built to tackle Hard Water. However, I would still recommend using a water filter on tap and a softener to enhance the life of your washing machine. Complete details of the same can be found in the link above. So if you use borewell or get hard water at your home, this is the right machine for you.
Both models come with 6th sense smart sensors by Whirlpool. These sensors keep the machine safe during low voltage and save water by detecting the wash load. It can also help the machine adjust itself by sensing tap water pressure, auto distribution and also suggests detergent dosage based on the load.
Whirlpool takes pride in simplifying the touch panels. You can simply press 1-2-3 and the machine will wash and dry the clothes for you.
Delay wash functionality helps you schedule the wash cycle as per your needs. You can delay the wash by 3 to up to 24 hours.
Comes with a child lock functionality
Both machines offer a 2-year comprehensive warranty. So you can buy this product worry-free.
To see this machine in action and understand its features even better, do have a look at the video by Flipkart below:
This brings me to the end of my review comparing Whirlpool White Magic Elite vs Royal Plus. I hope I was able to help you buy the right product for you home.
If you have any further queries, do feel free to write to me in the comments section below. I will surely respond to the best of my abilities.