Washing machines are no longer a luxury in modern homes. With an increasing number of brands and models to choose from, It gets more & more difficult to select the right one for you. I have hence written multiple guides comparing the top washing machine brands in India. This once compares Washing Machines by Bosch vs Samsung.
Bosch vs Samsung, Which One to Buy?
If you do not wish to go through the details and are looking for my recommendations, this section is for you.
Everyone wants a premium quality washing machine with an affordable price tag. This washing machine by Bosch offers you exactly the same. It is an indisputable choice for a family of 3-5 members. I have been personally using this product for over a year now without a single issue.
The product is durable and can serve you well for years to come. It also has all the essential features that you would want from your washing machine.
While If you are looking for a feature-rich efficient washing machine on a slightly lower budget, this washing machine by Samsung is a good choice. With excellent features such as a diamond drum, chrome door, and touch panel this is a machine that is convenient and energy-efficient.
Lastly, if you are a bachelor, a young couple, someone with a back problem (Having trouble bending down) or simply want to buy a budget washing machine, then this top-load model by Samsung is what you need.
Bosch vs Samsung – Which is the Better Brand in India?
Samsung offers better options for washing machines in India. Their models also look much better. However, Bosch does have a slight edge in the build quality.
Overall, you will not regret buying either brand. So, I will recommend sticking to the model that best fits your needs (Brand agnostic).
You can also go through some of my other guides comparing washing machine brands below:
I will now begin with the main article.
Introduction:
Gone are the days when people had time to soak clothes in a bucket and wash them by hand painstakingly. In a metropolitan city, it is quite likely that even the household help may refuse to take on the task of washing clothes without a washing machine.
Hence, getting an efficient washing machine for your home is imperative. But with so many brands, models and features how do you decide which is the best option? I agree, making a choice is not easy! But don't worry! I am here to help. Today I will review two leading brands in washing machines- Bosch and Samsung for your benefit.
History of Bosch and Samsung in India
Bosch
These washing machines hail from a rich pedigree of innovation in home appliances. Bosch Home Appliances goes back to as early as 1886 when it was established by German engineer Robert Bosch near Stuttgart. Since then the brand has gone from strength to strength and has gathered fame for an end to end engineering and technology solutions.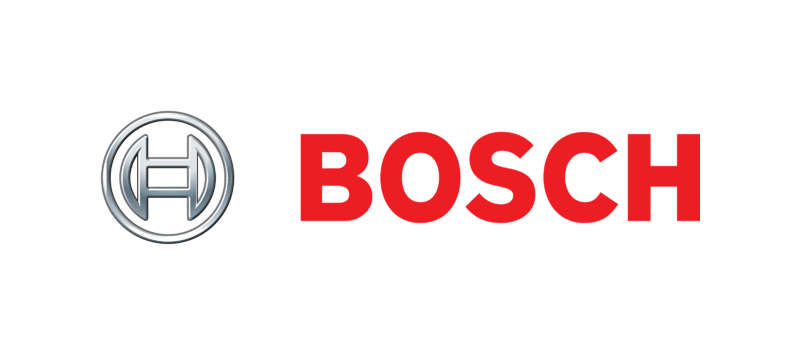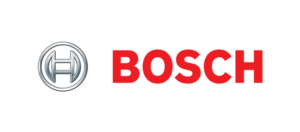 Bosch set up its manufacturing operations in India in the year 1951 and has since then grown in leaps and bounds. Today, they have become a brand that is well-recognised pan India. The Indian market with its potential is a part of the key expansion strategy of the manufacturer.
At present, their largest development centre outside Germany is in India. The proof lies in the numbers. The Bosch Group has 18 manufacturing sites and seven development application centres, Bosch has made a mark and is investing largely in the Indian market to make its products more and more suitable for Indian conditions.
Samsung
Samsung, the South-Korean electronics giant, as we all know is one of the best-known brands globally. It is known and respected as an industry leader in technology and holds its position as a top ten global brand. The first washing machine for Samsung was made as early as 1974, where washing and spinning were done in two separate tubs. After the washing cycle, clothes had to be physically moved from the washing drum to the spin basket for drying. The single tub machine made its entry merely a year later in 1975.


In India, Samsung made an entry in the washing market by emphasising its design and technology aspects. However, over the past two decades, the brand has reached out extensively to the price-sensitive masses offering a wide range of products.
On the innovation front, there have been visible efforts by them to offer products that are suited to Indian conditions. Further, with 900 service centres and 7000 engineers across the country, Samsung has left no stone unturned to be the numero uno when it comes to after-sales services.
Bosch vs Samsung – How do they compare?
Now that you know about the history of these two brands, it is time to come to the most interesting part of the review, the comparison of these two brands on the following parameters:
Build quality
The German engineering edge is fully visible in Bosch washing machines. Bosch has the largest drum size in the segment with a 7 kg capacity with a spin speed of 1200 rpm. It has unique features such as a water filter feature that ensures that the machines are working only on pure water eliminating limescale formation.
If you wish to see the Bosch washing machine and its features closely, have a look at the video below.
The Samsung machine, on the other hand, features a 6.5 kg drum with a spin speed of 1000 rpm. However, it is best known for its "diamond drum" feature, where the drum has diamond-shaped depressions with minuscule holes. This ensures the gentlest washing experience despite being tough on stains.
Have a look at the features of the Samsung model I recommended above in the video below.
Price
If we compare models with similar features, Bosch is slightly more expensive compared to Samsung.
Customer Support
When it comes to customer support the South Korean manufacturer Samsung has a clear edge over Bosch with 900 service centres operative in six Indian languages and technician strength of 7000. Thus after-sales service of Samsung not just in the metros but also the tier II and III cities have been exemplary.
Bosch on the other hand, while it has an appeal among the affluent classes, is lagging behind on the after-sales front. There have been complaints about reach, installation and customer service standards of Bosch, especially in second rung cities. However, Bosch is in cognisance of the problem and is making efforts to improve its customer service standards.
Noteworthy features and technology used
Wash Drum
The most noteworthy feature of the Bosch machine is its Vario drum feature that ensures even distribution of detergent and water throughout the wash. Another advantage of the Bosch Machines is that they come with an "anti-vibration" design. This ensures greater stability during wash cycles.
Their front-loading washing machines pack in a lot of exciting features such as a large LED display and express wash. There are features like Active Water that saves water and Volt Check that is designed to deal with power fluctuations. These features are ideal & must-have for most Indian homes.
The Samsung machine on the other hand, with its Diamond drum feature as explained earlier, ensures that the machine is tough on stains and gentle on clothes. A distinguishing feature of the modern Samsung washing machines are the ceramic heaters, that are effective against calcium built-up and brings down energy consumption.
It also comes with Vibration Reduction Technology Plus. This keeps vibration at a minimum even at high speeds with a full load. Thus if you are a light sleeper who is sensitive to ambience noises, your washing machine will surely not be responsible for waking you at night!
Safety & Other Important Features:
It is evident that both Bosch and Samsung are walking the extra mile to "Indianise" its features. For instance, both manufacturers have a voltage control feature that protects the machine from damage in case of voltage fluctuations. Further, Bosch is aware of water shortage in several Indian homes and has thus deployed its active water technology.
This is a feature that essentially acts as a pressure sensor. Thanks to active water technology the machine can detect half loads and thus cut water intake by half as well. Further, Bosch washing machines can work with low water pressure up to 0.3 bars. Thus if you reside in a high rise building where water pressure is low, you have little to worry about.
Ease of Use
The Bosch machine also features a reload function to pause the machine for later additions during the wash cycle. This is a feature that is missing in most front load machines. The Samsung machine, on the other hand, has an inbuilt quick wash programme that lets you wash your lightly soiled clothes effectively and really quickly, without compromising on the quality of the wash. Another noteworthy technology used by Samsung is its "Silver Wash Technology". This is a technology that ensures that the washing machine does not only wash but does all the extra work to rid your clothes of bacteria and germs.
Conclusion
In conclusion, I would stick out my neck and give my vote to the Bosch 7 Kg Fully Automatic Front Loading Washing Machine simply because when it comes to engineering, Bosch remains the undisputed leader worldwide. As mentioned above, India is a key market for the German manufacturer. Given the fact that there is great potential in the Indian markets, with disposable income increased in the hands of the middle class.
Samsung is a globally recognised brand that has aced customer service in India. However, I have enough reason to believe that Bosch is working hard to reach out to Indian customers across all segments.
Besides, those looking for a premium quality machine, will surely not be disappointed with the product I recommended above. Further, longevity is the by-product of superior engineering. Thus a shelf life of 20 years for your washing machine is an unspoken guarantee with Bosch.
This brings me to the end of my review post comparing Bosch vs Samsung Washing Machines in India. I hope this helped you make your purchase decision. So which one did you decide to buy? Do you have any further questions? Post your response/query using the comments section below and I surely respond.